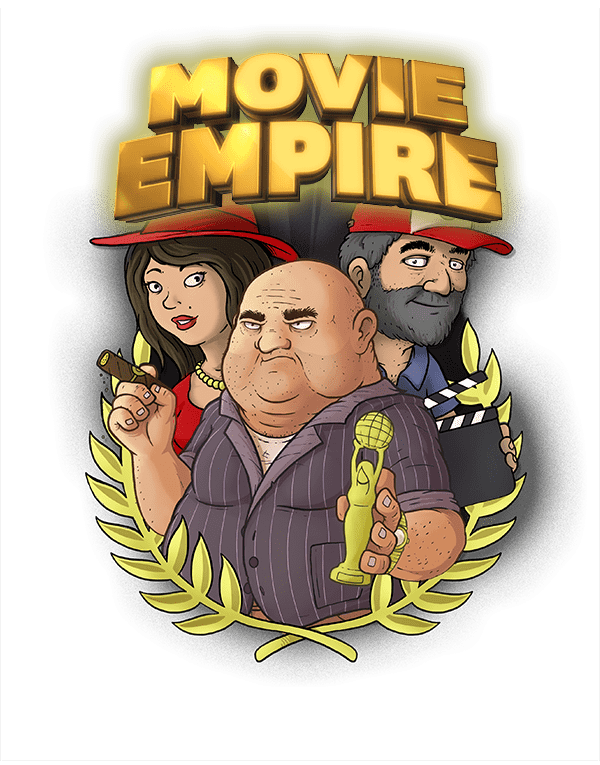 Who will become the best movie producer in town in the fast-paced board game "Movie Empire"?
In "Movie Empire" you have the pleasant job of being one of several heirs to the throne of legendary movie producer Mr. Grumpy. Keep an eye on your budgets, please your boss and beware of your fellows.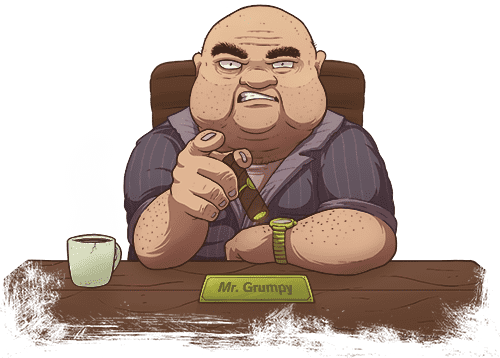 Be the first to know when "Movie Empire" is available!
Be among the first people who will get informed when we go live on Kickstarter - some bonus will wait for you there! Get free updates about the development process, contests and other news about "Movie Empire".(Your e-mail address is sacred to me. No spam. Never!)
How to play "Movie Empire&quot
Chris Backe of Games Previewed took an extensive look at our latest Movie Empire prototype: "It's a great simulation of how a movie is made. […] If you like movies, if you like more complex sort of games, this one's gonna be right up your alley."

(Other videos are being produced right now.)
What's in the box?
Rulebook (English / German)
5 game boards
4 player tableaus
4 player aids
49 production cards
21 script cards
11 actor cards
16 trend cards
16 Grumpy cards
20 production assistant tokens (wood)
12 tracker tokens (wood)
36 market tokens
9 award tokens
3 black dossier tokens
1 Grumpy standee
1 first player token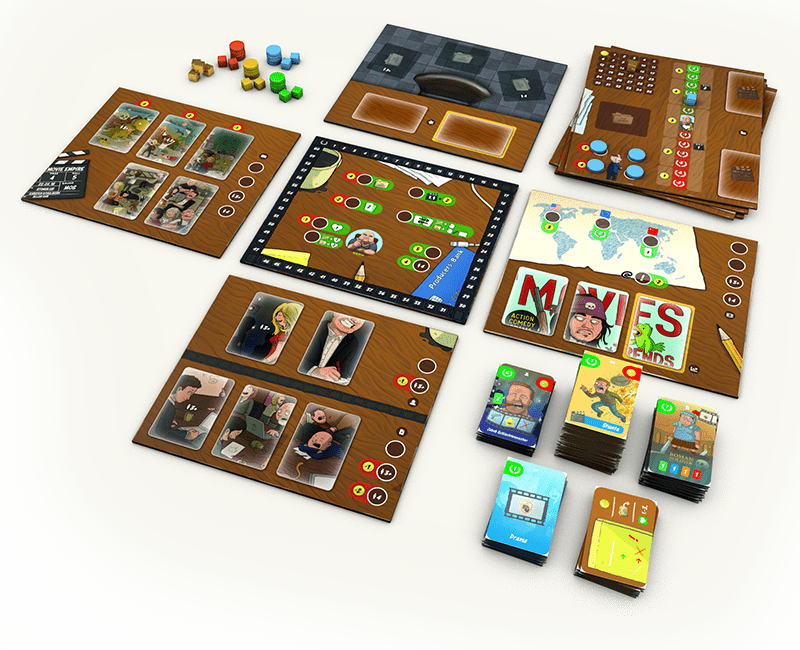 Impressions from our playtest sessions
Please keep in mind, that these are pics of the prototype versions. We are working on a graphic redesign at the moment.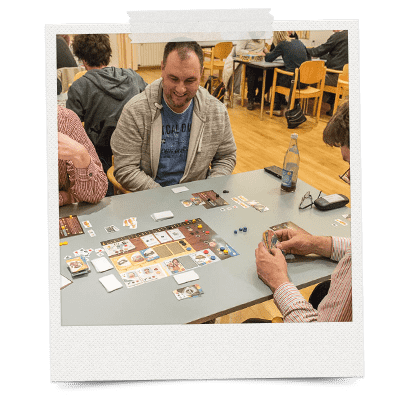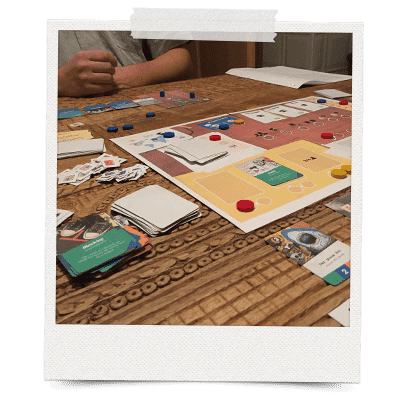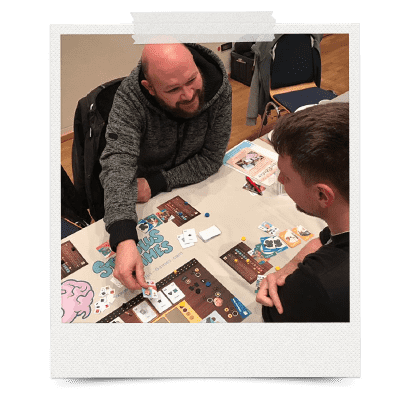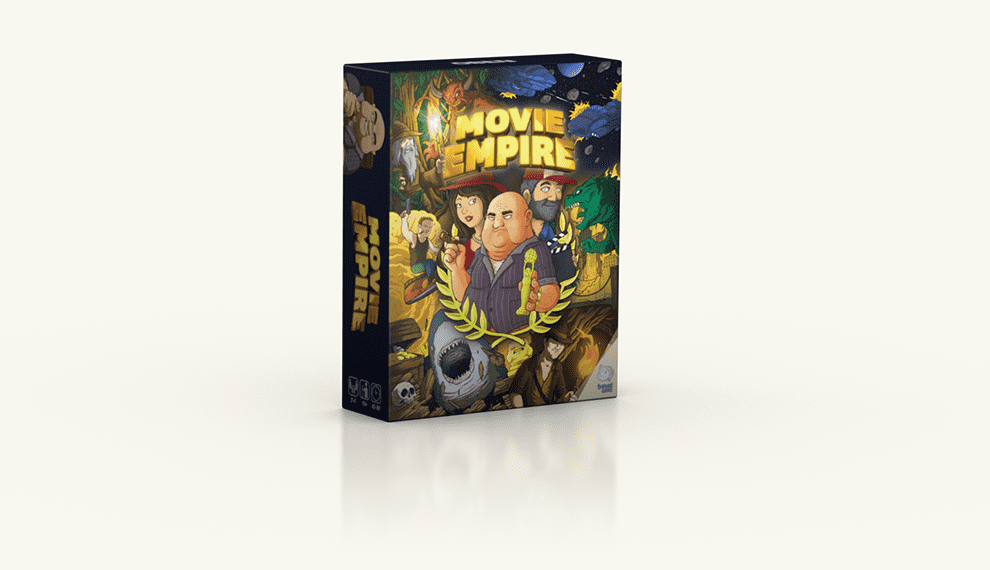 Stimulus Games @ Social Media